Serviced technology that promotes greater lifestyle choices and living in place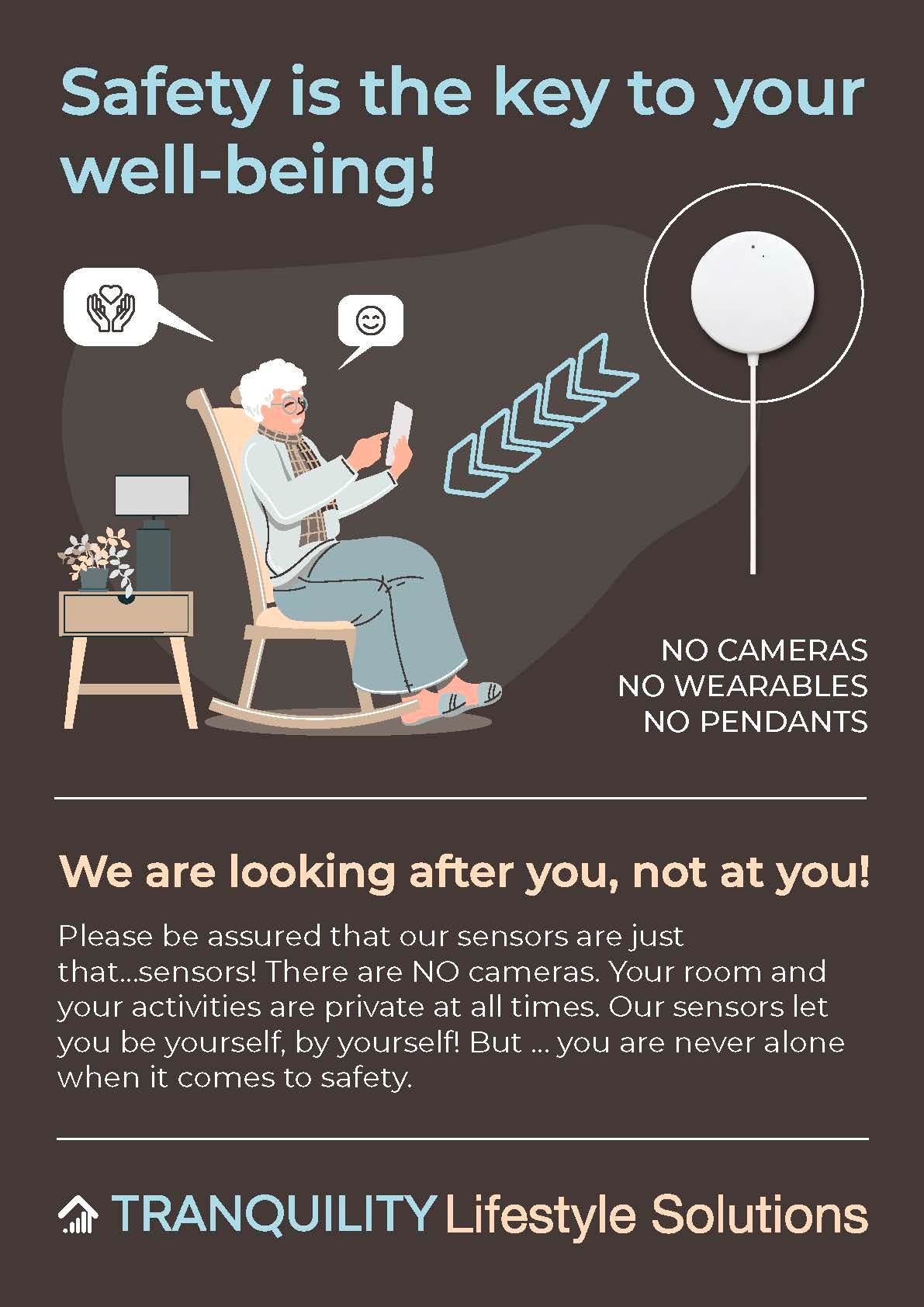 4D Imaging Radar Solutions
We are pleased to introduce the availability of cutting-edge 4D radar technology to monitor the safety of elder adults. The Fall Detection Technology is based on non-intrusive and non-invasive 4D Radar Sensors that through communication platforms provide rapid notifications and allow for early intervention when falls occur. Smart, discreet, and touchless, the sensors ensure instant protection, enhanced safety, and monitored-wellbeing for seniors.
Liberate App
The Liberate App was built with everyone in mind. For the senior community the devices are user-friendly. For caregivers and other family members, the solutions offer an elevated sense of control obtained via real-time monitoring and reporting. The systems reduce the negative effects of isolation and alleviates daily concerns for both parties.

Technologies and advanced 4D Radar detection have been integrated to create a high-value user experience, while proudly boasting no cameras, listening devices, or wearable pendants. Seniors can feel free, independent, and comfortable in their own home.
For more information, view this short video
** PLEASE NOTE **
This is not a wireless system and wires are needed to put the system in place.
Interested in Tranquility? Please contact communications@adrcbroward.org for more information.