Empowering Caregivers Conference
Join us for the inaugural  Empowering Caregivers:  Looking After A Loved One With Alzheimer's & Dementia Conference . This event is specifically designed for seniors, caregivers, and professionals working with memory disorder patients.  This 1-day in-person event will provide education and resources for the Broward County community and bring together industry experts as panelists and speakers.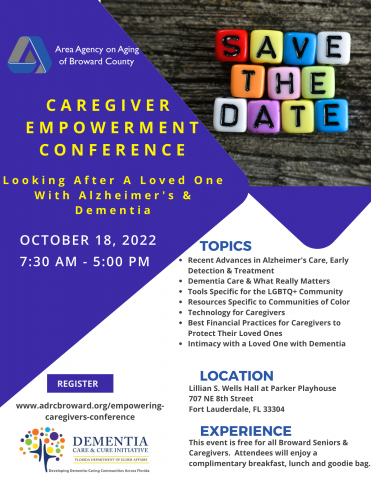 2nd Annual Golden Giggles Comedy Show
After months of dedication and hard work, we are pleased to announce that the first episode of Golden Giggles is here! Designed during the COVID-19 pandemic, Golden Giggles is sure to spark joy and bring laughter.  We hope you enjoy the delightful humor of our own Broward County community members!