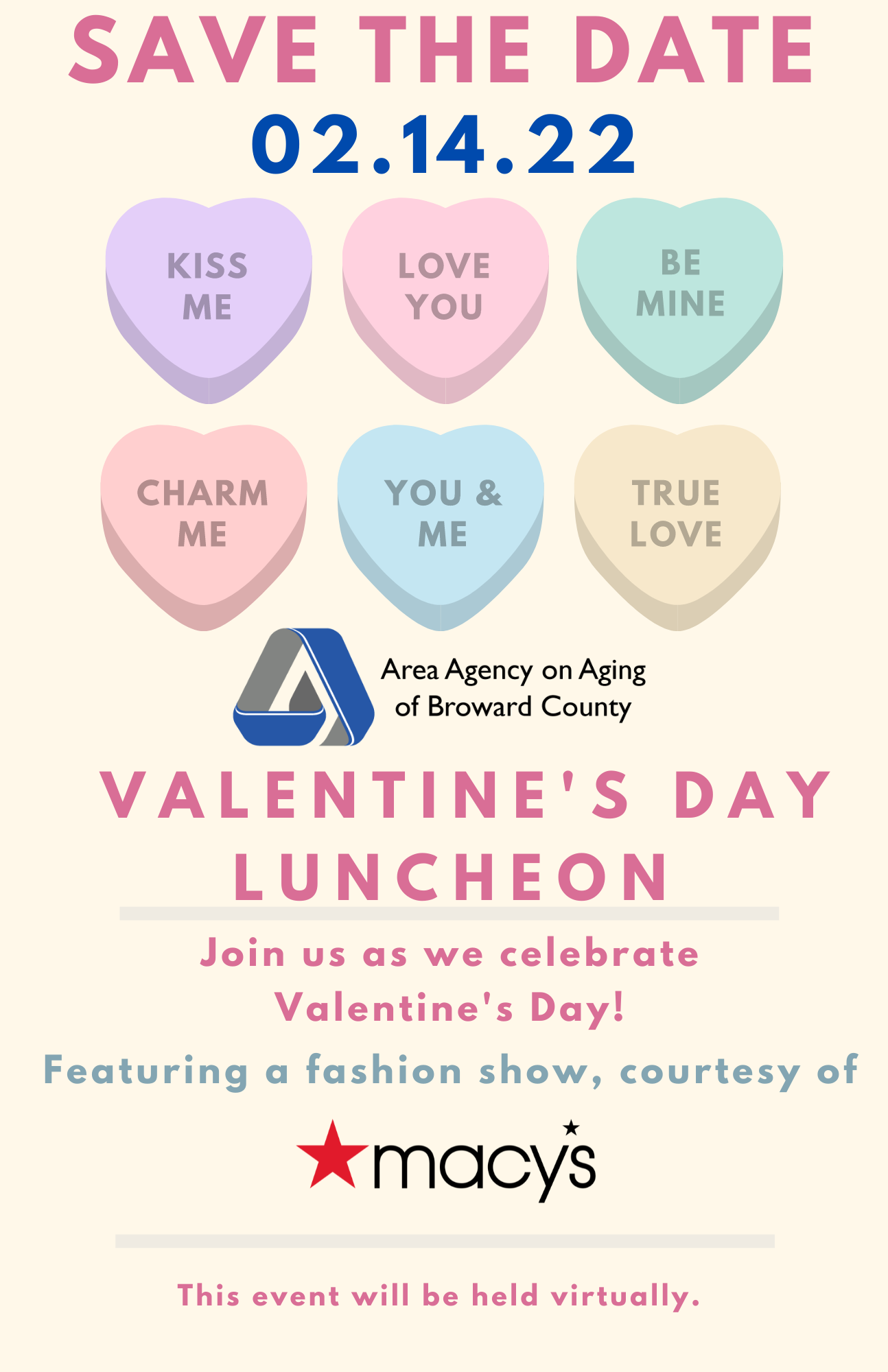 This Valentine's Day, join us for an afternoon of food and fashion! 
This event will take place virtually (online) where you will log in and enjoy a fun-filled fashion show and more while dining on a delicious lunch, hand-delivered to you that morning.
The fashion show will feature: 
- fashions from Macy's – Coral Square
- local community leaders and friends as models!
Watch Legislative Aide Theresa Brier, Tim Curtin, Campbell Epes, Liza Erazo, Vice Mayor Denise Grant, Brian Johnson, Jeremy Katzman, Alexander Lewy, Timothy Lonergan, Carmen Miller, Dr. Naushira Pandya, MD, CMD, FACP, Roz Perlmutter, Commissioner Debra Placko, Joe Scott, Jay Shechter, Patricia West, and Mayor Ana Ziade strut their stuff on the runway!
Additional event highlights include the True Love raffle, featuring a "Party Like A Rock Star" gift basket, courtesy of the Seminole Hard Rock Hotel & Casino Hollywood. The gift basket includes a custom painted, authentic electric guitar, deluxe accommodations for a one-night stay at The Seminole Hard Rock Hotel & Casino Hollywood, dinner for two at any of their fine-dining concepts, and assorted logo items. Value: $700
**You do not need to attend the event to participate in the True Love raffle!**
---